Prithvi Raj Kapoor – The Journey of Great Personality
Prithvi Raj Kapoor was a great actor with a powerful voice, and he was addressed as "Papaji" affectionately. But this story will take us to when Prithvi raj Kapoor's adjusts started.
He was born on November 3, 1906, in Lyallpur, now in Pakistan. His grandpa, dewan Keshav mal, was a great personality. He left a deep impression on small Prithvi raj.
Prithvi Raj Kapoor joined Edwards college in Peshawar. He did a two years course to become a lawyer. And this was the time when he did theatre for the first time. He worked in Lyallpur and Peshawar, and then in 1928, and he headed to Mumbai.
Worked Start with Father of Bollywood Prithvi Raj
He came to Mumbai with a loan. In Mumbai, he worked in an imperial films company. However, he worked as an extra in his first film. And then he got the central role in film cinema girl released in 1929.
This was the time for silent films. This means that there were no dialogues in this film. Prithvi Raj Kapoor worked in other mute movies like- "Do Dahari Talwar," "Sher- e-Arab," and prince Vijay Kumar. And then, in 1931, the first talkie was dialogues. The film was "Allam Ara" even in this film, Prithvi raj Kapoor played a supporting role. And in Sohrab Modi, Sikander, released in 1941, did a fantastic job. Prithvi raj Kapoor's first love was theatre and not films.
Prithvi Raj Kapoor worked in Punjabi films. And also, in a Canadian film. In Canada film, "Shashikala" released in 1971, was also done by him. He was appointed in the Rajya Sabha, and the Indian government had also awarded him the "Padma Bhushan."
It was well known that he would earn from films and spend it on theatre. In1944 he started his own Prithvi theatre group. And he did excellent plays in Prithvi theatre-like Adhyayan Shakur tam by Kalidas. Even his elder son raj Kapoor worked in it. Though by 1946
even raj Kapoor turned towards films, but Prithvi raj Kapoor would roam the cities of India with his theatre group. He would perform in different places. And he also stayed in Kolkata for a few years.
One of his Most Famous plays was Pathan, enacted in 1947. And by 1950, it became apparent that it would be difficult to earn from the theatre and a travelling theatre company.
Family Background
The four-generation "The Kapoor family has ruled the film industry for 80 years. The Indian theatre actor Prithvi Raj Kapoor made the Kapoor family prominent in the industry of Indian cinema.
Prithvi Raj Kapoor has seen in elder son Kapoor's films.
The Kapoor family is of Punjabi Hindu origin and was the first from the family who established himself as the pioneer of Indian theatre. Later because of the endeavours of Shashi Kapoor and his wife Jennifer Kundra's efforts. Parthiv theatre merged with shakes pears theatre company.
Prithvi Raj Kapoor wouldn't just pay attention to his acting. He and also used to encourage his co-actors. And this company was named Shakespeareans on five 0f November 1978 Prithvi theatre inaugurates in Mumbai.
Prithvi Raj Kapoor saw his grandsons working. He saw the success of his children. And then Prithvi raj Kapoor and his wife Ramornie died.
Both had cancer. They both died in 1972. On May 29, 1972, Prithvi Raj Kapoor died.
Terms related to Prithvi raj kapoor
raj kapoor
prithviraj kapoor
krishna kapoor
kapoor family
kapoor family tree
dewan basheswarnath singh kapoor
urmila sial kapoor
ranbir kapoor family
ramsarni mehra kapoor
prithviraj kapoor children
raj kapoor son
prithviraj actor
raj kapoor family tree
raj kapoor family
prithvi actor
prithvi books
raj kapoor father
viraj kapoor
prithviraj kapoor father
ranbir kapoor siblings
prithviraj kapoor family tree
raj kapoor wife
prithviraj family
prithviraj first movie
ranbir kapoor father name
pioneer home theatre
पृथ्वीराज कपूर
kareena kapoor father name
prithviraj kapoor age
kareena kapoor sister name
priti kapoor
karishma kapoor father name
raj kapoor sons
raj kapoor brother
hotel prince viraj
kapoor kapoor
randhir kapoor son
actor prithviraj
khandan film
raj kapoor children
Family Tree of Indian Bollywood Actor Prithvi Raj
Raj Kapoor's second son, Rishi Kapoor married actress Neetu Singh. Proud with Raj Kapoor, Sammi Kapoor, Shashi and Rhandir. Prithviraj Kapoor's second son Sammi Kapoor who's better known as the 'Yahoo' actor got married to actress Geeta Bali. They had two kids together, Aditya and Kanchan. In 1965, Geeta died of smallpox.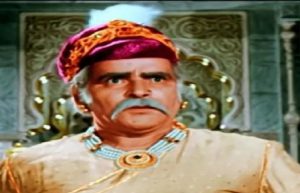 After breaking her engagement with Abhishek Bachchan, Karishma Kapoor married industrialist, Sanjay Kapoor. Karishma is now a mother of two, daughter Samaria and son Kiana.
Ranbir Kapoor is one of the most successful Bollywood actors at the moment. With his latest hit film 'Rockstar', Ranbir is busy collecting accolades these days. Prithviraj Kapoor's eldest son, Raj Kapoor became one of the most popular actors in the film industry. At the age of 24, he established his own studio known as R.K. Films.
Full Filmography
Bombay by night (1972)
Sikander e Azam (1965)
Rajkumar (1964)
Rustom Sohrab (1963)
Senapati (1961)
Laj wanti (1958)
Per desi (1958).
Youtube Celebs
Anushka Sen
carryminati Net Worth
Faisal Shaikh Net Worth
Jannat Zubair
Siddharth Nigam
Hollywood Celebs
Robert Downey Jr
Mark Ruffalo
Margot Robbie
Rowan Atkinson
Pooh Shiesty
Tony Evans
Charlie Chaplin
Dwayne Johnson
Demi Rose
Mumbiker Nikhil
Bollywood Celebs
Kapil Sharma- Net Worth
Nora Fathi Net Worth
Prithvi Raj Kapoor
Sahil khan net worth
Shah Rukh Khan- Fashion
Sudha Chandran
Vivek Oberoi's Net Worth
Sonu sood
Neha Kakkar Net Worth
Hema Malini
Tiger Shroff Net Worth
Sridevi's Fashion
Katrina Kaif Fashion
Juhi Chawla
Urmila Matondkar
Helen
Karan Johar
Diljit Dosanjh
Bappi Lahiri
Rekha
Himesh Reshammiya
salman khan
Nawaz Uddin Siddiqui
Faisal Qureshi
Mithun Chakraborty
Ushna Shah
Hiba Bukhari
Lara Dutta
Govinda Ahuja
Abhishek Bachchan
Kiran Bala Sachdev
Kader khan
Ekta Kapoor
Danish Taimoor
Prem Chopra
Rakhi Sawant
Aruna Irani
Aamir Khan
Tollywood Celebs
Akkineni Nagarjuna
Pawan Kalyan Remuneration
Nayanthara
Prabhas
Jr NTR
Rashmika Mandanna
Mahesh Babu
Rajnikanth
Samantha Ruth Prabha
Ravi Teja
Nithya Mennen
Jyothika Naidu
Nithin Reddy
Sai Pallavi
Sports Celebs
Ms Dhoni Net Worth
Shahid Afridi Net worth
Sania Mirza Biography
Saina Nehwal
Political Celebs
AkbarUddin Owaisi
Mukesh Ambani
Navjot Singh Sidhu
Imran Abbas
Bill Clinton
Elizabeth Olsen
A.P. J Abdul Kalam
Conclusion
Prithvi Raj Kapoor (born November 3, 1906, Samudra, India [now in Pakistan]—died May 29, 1972, Bombay [now Mumbai], India), Indian film and stage actor who founded both the renowned Kapoor family of actors and the Prithvi Theatre in Bombay (now Mumbai). He was best known for playing Alexander the Great in Sohrab Modi's Sikandar (1941; "Alexander the Great") and the emperor Akbar in K. Asif's Mughal-e-Azam (1960)
Kapoor began his acting career in theatres in Lyallpur and Peshawar (now in Pakistan). He joined the Imperial Films Company in Bombay in the late 1920s. Starring in India's first sound film, Redshirt Irani's Allam aria (1931; "The Light of the World"), he demonstrated his most significance.
Helpful Resources