Where is Amber Heard Now?
Where is Amber Heard Now? In 2022, you couldn't go online without reading about Amber Heard and Johnny Depp. Following their divorce, the famous actors entangled in a brutal defamation case that put their personal lives on display. Before diving into that, it's essential to understand how it all started. The ex-couple's legal trouble began in 2016 when Heard filed for divorce. At the time, she also filed a restraining order against Depp, alleging he was physically and verbally abusive. Depp denied the allegations. Eventually, they settled in 2017. Depp paid Heard $7 million, which she donated to charities.
Then, in 2018, she wrote an op-ed in The Washington Post, calling herself a "public figure representing domestic violence." Though she never explicitly named Depp in the piece, he claimed the article tarnished his reputation. Depp sued Heard for defamation, sparking a highly publicized trial that took the Internet by storm.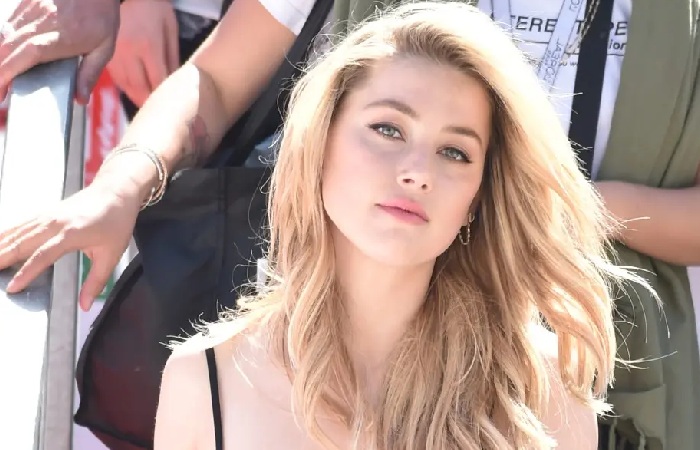 Following the trial, Heard sold her home in Yucca Valley, California. She then moved to Europe with her daughter, Oonah Page. An inside source told People that Heard felt like a "pariah" after the trial and want to leave the United States. She reportedly moved to a rental in Mallorca, Spain, before settling in Madrid. While living in Mallorca, Heard changed her name to Martha Jane Cannary, inspired by the western frontierswoman Calamity Jane.
Her exact whereabouts are under wraps, but Heard believe to be still living in Spain. Last year, a source close to the actress said Heard is trying to live a quiet life with her daughter, and she can "just be a mom there."
Where is Amber Heard Living Now?
After living in the desert town of Yucca Valley, California, Heard sold her home for $1.1 million and move to Europe with her daughter, Oonagh Paige. An insider told PEOPLE that Heard left the U.S. because she felt "too much chaos" stateside. Heard "lost the case and was treated as such," a film source told people of her retreat from the public eye. "She felt like a pariah."
In search of privacy, Heard first moved to a rental on the island of Mallorca, Spain, where she went by the name Martha Jane Cannary, the actual name of legendary gunslinger Calamity Jane, before planting her roots in Madrid. A source told PEOPLE in November 2022 that Heard "can be a mom there. She is focused on raising her daughter. She spends every day with her girl. They stroll around, visit parks, and enjoy family time. Amber is a great mom."
Does Amber Heard Have Any Projects In the Works?
Another source said Heard is eager to put the trial behind her and focus on her career. "She excites about working and filming again," they explained. "It exhaust and disappointed about the trial. She felt she neglect." "This is all behind her now," the source continued. "She has new energy and is focused on things that she loves.
So, what's in store for the actress? Earlier this year, Heard told reporters that she has multiple projects in the works. In June 2023, Heard promoted her latest film, In the Fire, at the Taormina Film Festival. The film takes place in 1899 and follows an American psychiatrist (played by Heard) who goes to Colombia to care for a child who people believe possess. Heard said the project is "a beautiful movie about the almost supernatural effect and force of love." Heard recently told Deadline that her dream is to work on indie productions and more enormous blockbusters.
"The best luck you can have as an actor is to balance both," she said. Later this year, she will appear in Aquaman: The Lost Kingdom as Queen Mera. During the defamation trial, Heard said she had to fight "really hard" to keep her role despite negative press. Aquaman: The Lost Kingdom premieres on December 20, 2023.
How Much Did Amber Heard Pay Johnny Depp After the Defamation Trial?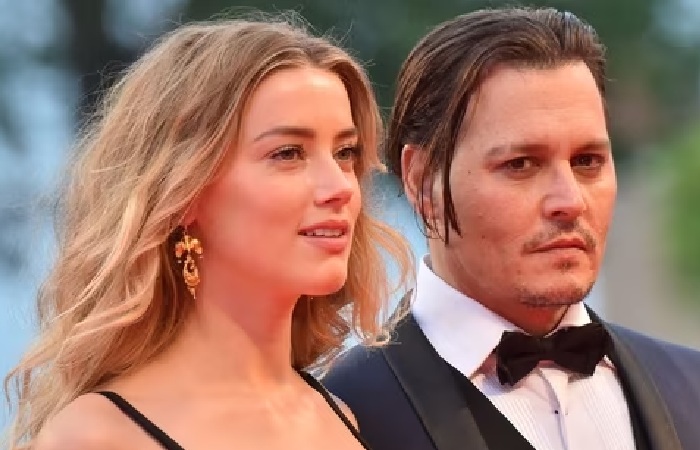 Following the defamation trial's conclusion on June 1, 2022, a jury in Fairfax, Virginia, awarded Depp $15 million in damages. Judge Penney Azcarate reduced the amount to $10.35 million, as the original amount exceeded Virginia's maximum on punitive damages.
The jury also awarded $2 million to Heard for one of her three counterclaims against Depp. In the countersuit, Heard alleged that Depp's attorney, Adam Waldman, defamed her by accusing her and her friends of concocting an "abuse hoax" against Depp. After the jury's ruling, Heard hired new attorneys and requested a mistrial and appeal. (Depp also appealed Heard's counterclaim victory.)
In a November 2022 appellate court filing, Heard's legal team questioned why the trial took place in Virginia instead of California, where both Heard, Depp, and most of their witnesses primarily lived, and why Depp's lawsuit was allowed to proses at all following the U.K. libel ruling against him. (In 2020, Depp lost a libel suit against a U.K. tabloid that referred to the Pirates of the Caribbean star as a "wife beater.")
What Happened During the Depp v. Heard Trial?
In June 2022, the jury found that Heard had defame Depp and that her statements were made with "actual malice," Courthouse News report. She was order to pay Depp $10.3 million in damages.
However, the jury also found that Depp had defamed Heard after one of his former lawyers made a statement to a tabloid suggesting Heard wreck the couple's penthouse but blamed Depp for the damage instead, per The New York Times. So, Depp was also order to pay Heard $2 million, per CNN. After the trial, Heard stood by her allegations of physical and sexual abuse by Johnny Depp, which he denied. She said in an Instagram statement that the verdict was a "tough decision," noting that "my life as I knew it was destroyed" in the trial.
What is Amber Heard Working On?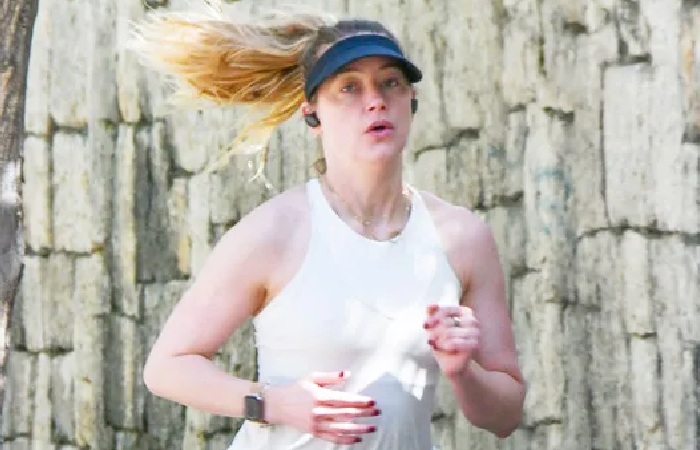 Heard confirm to reporters in May 2023 that she has movies on the horizon, though she didn't give any specifics. In June, she promote her first project following the trial at the Taormina Film Festival. Heard walked the red carpet in support of her independent film In the Fire, in which she stars as an American psychiatrist named Grace who travels to Colombia in 1899 to treat a young boy believed to be possessed by the devil.
Heard told PEOPLE that In the Fire is "a beautiful movie about the almost supernatural effect and force of love. It is about the boundaries that love can cross and its creation, and really about love's overwhelming power." Heard filmed In the Fire after the U.K. libel trial and before the Virginia defamation trial, and her colleagues in the film said they admired her strength. Director Conor Allyn told PEOPLE that Heard has "a bright future" ahead of her in film, while her costar Luca Calvani said: "Anyone that suffers that sort of ordeal and can overcome it with grace … you have to give credit for the incredible journey this woman has been through, and she can teach us all a couple of things as far as resilience and courage."
What did She End up Paying Depp?
Both parties appealed the verdict, and Heard did not pay Depp $10.3 million. Instead, Depp agreed in December of that year to accept a $1 million payout from Heard to settle the case, People reported. But according to one of the outlet's sources, Depp allegedly gave the money to five charities, which included Make-A-Film Foundation, The Painted Turtle, Red Feather, Tetiaroa Society, and Amazonia Fund Alliance.
Conclusion
A new three-part Netflix documentary, Depp v. Heard, examines the high-profile court case between actor Johnny Depp and his ex-wife, actress Amber Heard, delving in particular into the media coverage of the trial, which included widely-viewed televised hearings that gave way to the very first "trial by TikTok." The former couple's legal battle began in 2016, when Heard filed for divorce from Depp and got a restraining order against him, alleging that he had been physically and orally abusive during their marriage. She later withdrew that claim, and Depp paid $7 million in their divorce settlement, which Heard donated to charity.
Also Read: Kicks on Fire – Business Information